HOW TO: use your Garden Organics bin TIP 1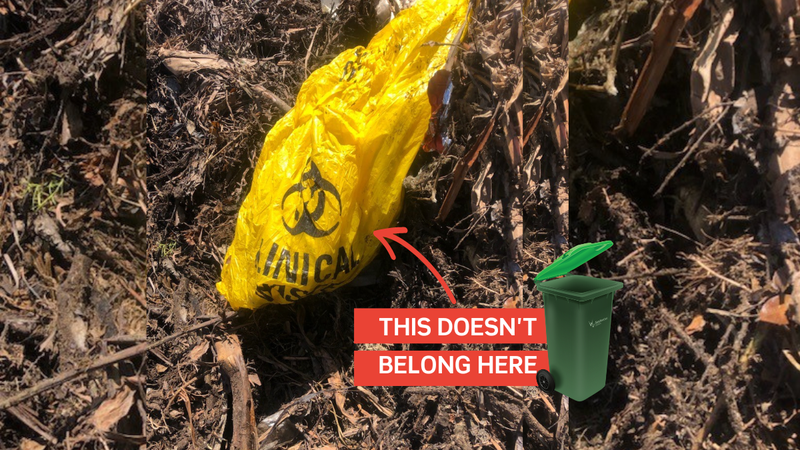 ✔️GO – yes to dead twigs and branches in your GO bin
❌NO – to clinical sharps in your GO bin. 🤔Dispose of clinical sharps for free by dropping off to one of our waste facilities in an approved sharps container.
The high quality of your mulch depends on the right things going into your garden organics bin. Please use the right bin.
Together, let's get waste sorted for a cleaner, greener and sustainable future.
Find out what can GO in your Garden Organics bin visit sunshinecoast.qld.gov.au/gardenbin
FREE COARSE MULCH - is available at most Sunshine Coast waste facilities. Check stock availability and quantity limits HERE.
FOGO - Introducing a garden organics service is the first step towards implementing a Food Organics and Garden Organics service across the Sunshine Coast.
We are currently investigating suitable processing facilities. The garden organics service can easily transition to a FOGO service in the future.
SIGN UP to receive #recycleright tips to your inbox HERE.