'Panoramic paradise' soars with global award
A Sunshine Coast picnic and playground favourite has been recognised with an international award that will see its popularity soar to new heights.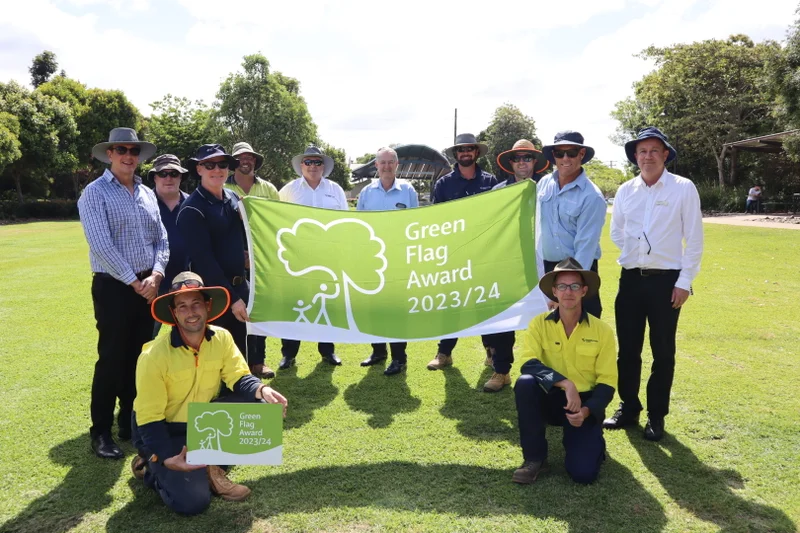 A Sunshine Coast picnic and playground favourite has been recognised with an international award that will see its popularity soar to new heights.
Buderim Village Park, at the intersection of King Street and Gloucester Road, is a panoramic paradise with sweeping views of the Pacific Ocean and Glass House Mountains.
The three-hectare public park features lush open spaces, a multitude of shaded playground offerings, an amphitheatre, pathways, barbecues and modern amenities.
While it is well known locally, now it has gained global recognition after being awarded The Green Flag Award.
It's one of only a handful of Queensland parks to have received this prestigious accolade, joining the likes of South Bank and Roma Street Parklands in Brisbane, the Chinchilla Botanic Parkland in the heart of the Western Downs and fellow Sunshine Coast attraction, Kings Beach Park.
The Green Flag Award® scheme, which originated in England in 1996, recognises and rewards well-managed parks and green spaces that set the benchmark standard for the management of recreational outdoor spaces around the world.
Today the Green Flag Award proudly flies above more than 2,400 places in 17 countries around the world.
Buderim Village Park's win followed an extensive judging process.
Sunshine Coast Council Division 7 Councillor Ted Hungerford said the award brought with it a wealth of benefits for our region.
"I'm so pleased to see this glorious park recognised on the world stage and I'm sure the elevated status will lead to higher visitation which is good news for local businesses," Cr Hungerford said.
"Receiving this esteemed award highlights the amazing work undertaken by our dedicated teams across Council.
"Our staff do a great job in maintaining not only this attraction, but our 1180 recreation parks and open spaces, 374 playgrounds and 196 public amenities.
"Buderim Village Park was accredited for not just its natural beauty but for its manicured parkland and gardens, barbecue and picnic facilities, and kick-and-throw areas for community recreation.''
Image Gallery
Sunshine Coast Council Parks and Gardens Team celebrate with Councillor Ted Hungerford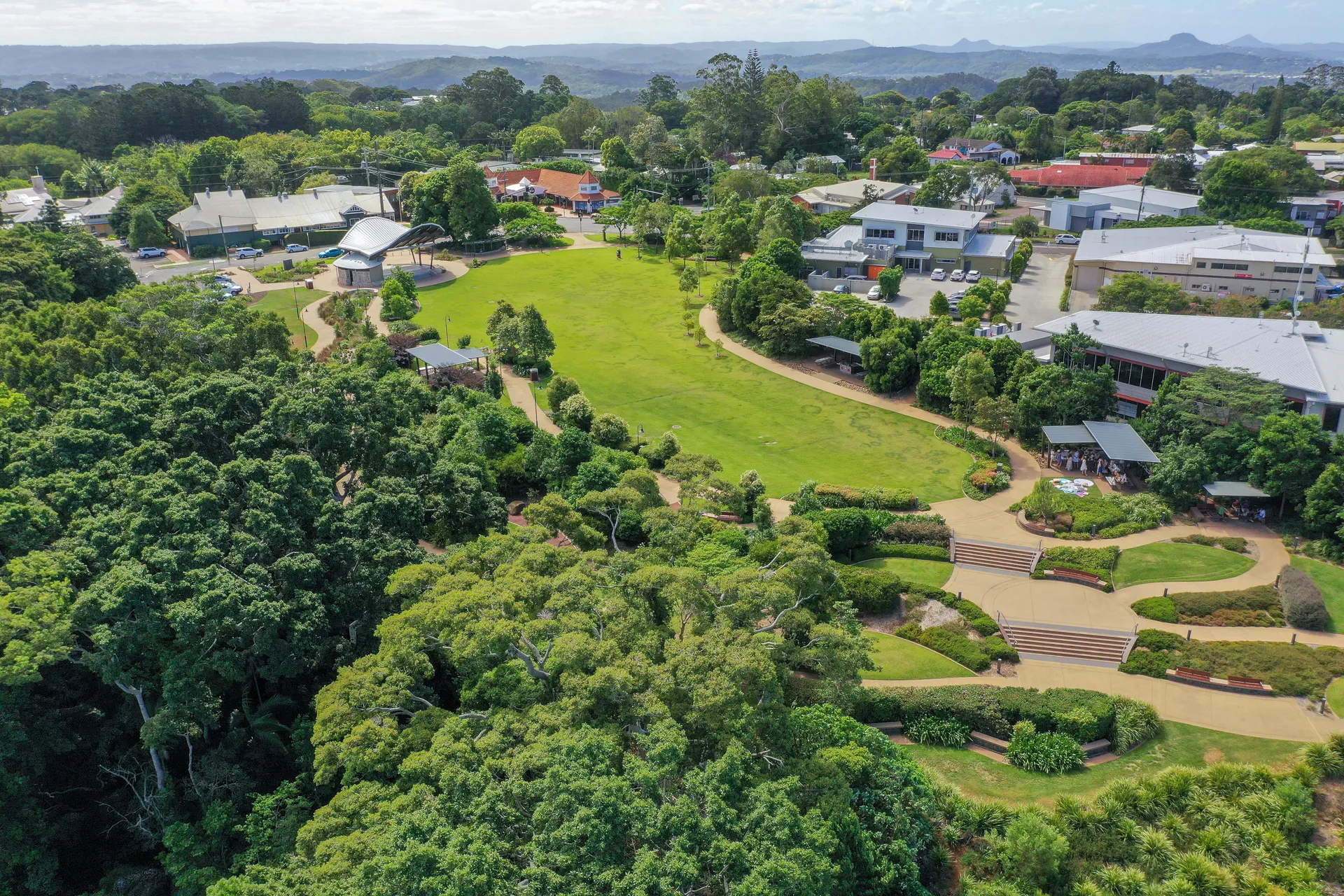 Cr Hungerford said that the circuit pathways with seating nodes and lookouts provided visitors and locals with opportunities to walk and sit, and to enjoy impressive views of the ocean, coastal plains and mountains.
"For the children, the play opportunities include a rainforest-themed playground and surrounding landscaped areas give children a place to explore and play in."
The covered stage and 'Village Green' host major community events and concerts throughout the year, including Buderim's ANZAC Day Memorial Service, Carols by Candlelight, and Australia Day celebrations. 
This latest Green Flag Award is also a win for Sunshine Coast Council's Environment and Liveability Strategy (ELS), which provides long-term direction to guide growth and shape a sustainable future for our region.