Get Ready Sunshine Coast Podcast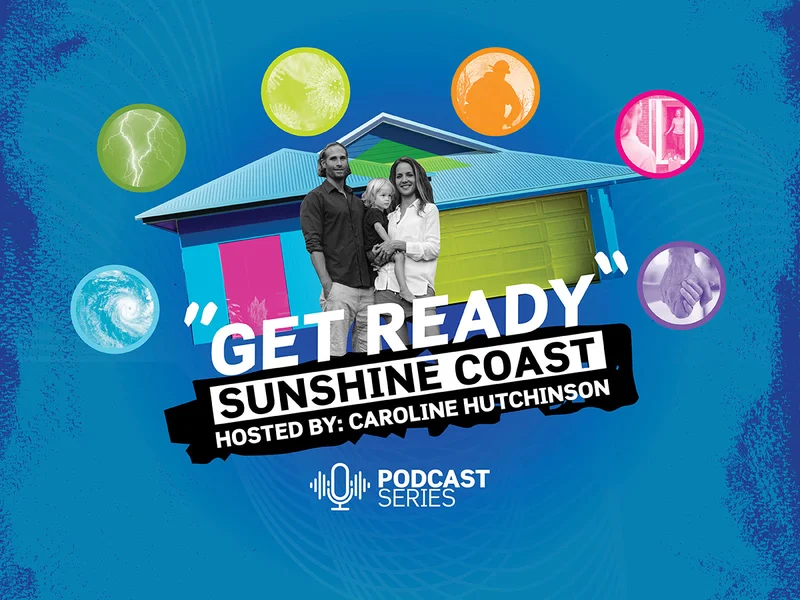 A bushfire destroying your home. Testing positive for COVID-19. A tree smashing through your front verandah during a severe storm. 
Sunshine Coast Council's new Get Ready Sunshine Coast podcast immerses listeners in these real experiences, sharing lifechanging stories and unravelling the impacts. 
It also arms its audience with tips and advice on emotional wellbeing, building resilience to disaster in children and how neighbours can support each other during tough times. 
It's been created to help our community better understand and manage through the impacts of disasters and encourage everyone to get prepared.
That's why it's called Get Ready Sunshine Coast.
We want every resident to make plans and know exactly what to do when a disaster or emergency happens.
The podcast was created by Sunshine Coast Council and made possible through the Australian Government's Disaster Recovery Funding Arrangements.
Hosted by Caroline Hutchinson and produced by Josh Newth. Listen now by selecting an episode below or via your favourite podcast app (including Apple Podcasts and Spotify).