'Fabulously fun' holiday adventure awaits
Cracking codes, hunting for clues and solving mysteries … the school holidays have never been this much fun.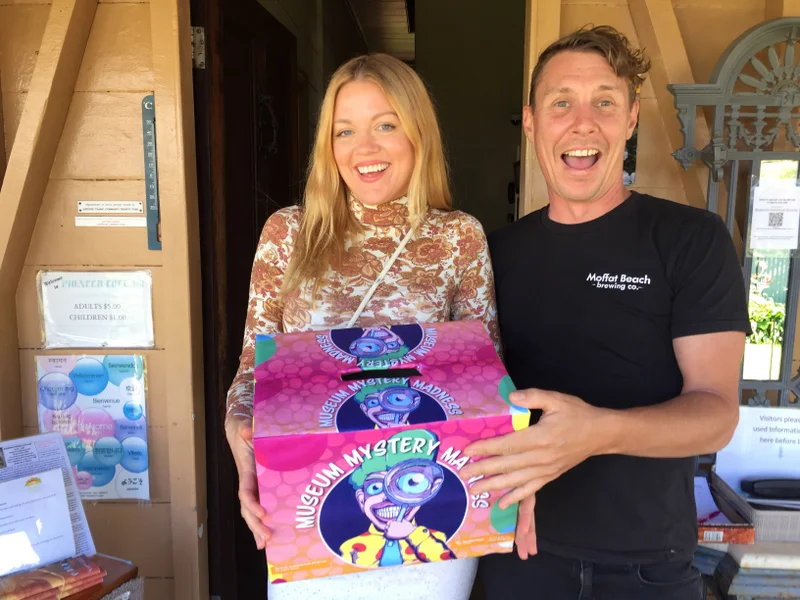 Cracking codes, hunting for clues and solving mysteries … the school holidays have never been this much fun.
If you are looking for something a little different to entertain the kids or grandkids during the Spring break, then put visit Sunshine Coast Museums on the to do list.
September is Museum Mystery Madness month at Sunshine Coast Museums, and with nine museums joining the fun, this will be the biggest year yet.
Simply visit a participating museum to test your powers of observation. Complete a fun-filled quiz for a chance to win.
Your investigative skills will be put to the test as you try to crack the code to stop the robbers, search through the planes in Hangar 1, search for hats or solve cheesy clues – each museum's quiz is different.
Enjoy Museum Mystery Madness at any of the following Sunshine Coast Museums
All entrants will be in the running for a lucky prize as well as the chance to win one of four $50 back-to-school or work vouchers.
Visitors can enter one or all nine museum quizzes and become a Museum VIP with a discount
Sunshine Coast Council Community Portfolio Councillor Rick Baberowski said the initiative was a fabulously fun way to learn about our history through our Sunshine Coast museums. 
Experience a world of discovery
"These places have really diverse collections. Every time you visit, you are bound to see and experience something different," Cr Baberowski said.
"It could be you see a toy similar to one you had or as romantic as a grand looking Edison Phonograph or as muscularly impressive as a cane train crane. No matter what it is, each display helps us understand how far we've come and how we innovated and problem solved along the way. 
"Our regions museums also make for an exceptional low-cost day out during the school holidays and the quiz just adds another way to explore all our yesterdays in a fun, meaningful and even more rewarding way."
The program runs throughout September until the end of the school holidays on October 1.
How to find out more
To find out about Sunshine Coast heritage sites, download the Discovery Guide or collect a copy from Sunshine Coast Council Libraries or Customer Contact Centres.
For more info, visit https://heritage.sunshinecoast.qld.gov.au/  and search for 'murder mystery madness'. 
Stay in touch with Sunshine Coast heritage events by subscribing to the Heritage eNews
This program is an initiative of the Sunshine Coast Council Arts and Heritage Levy.
The Levy, which is charged to every rateable property, is used to document, research, conserve, protect, promote and provide access to those tangible and intangible items, places, facilities and events that define the stories, history and values of the people, communities and culture of the Sunshine Coast.