Bestselling author to visit the Coast
Book fans will need to move quickly to secure tickets to see the critically acclaimed, international and national bestselling author of Boy Swallows Universe.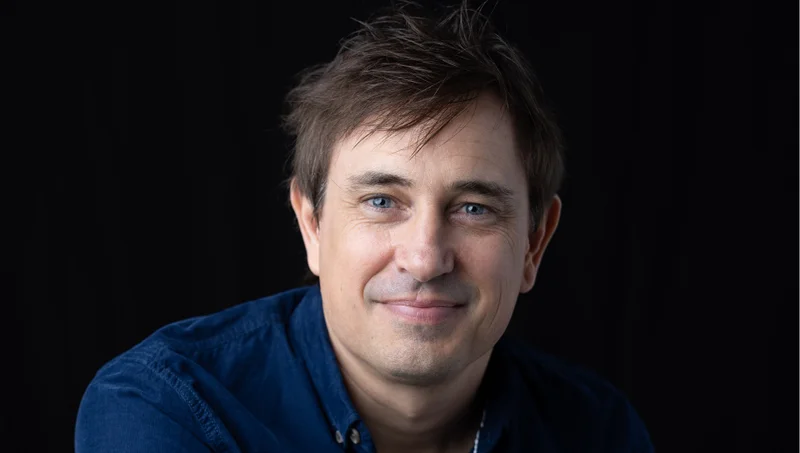 Book fans will need to move quickly to secure tickets to see the critically acclaimed, international and national bestselling author of Boy Swallows Universe.
Sunshine Coast Libraries will host an exclusive event on October 24, with Brisbane-based author and journalist Trent Dalton talking about his latest book Lola in the Mirror with popular Sunshine Coast radio presenter Caroline Hutchinson.
The event will talk about the big-hearted, magical and moving latest tome as the newest irresistible novel from the international bestselling author.
Tickets are $25 per person and are available for purchase on Council's Libraries website.
Event details:
When: Tuesday, October 24, 2023
Where: The Events Centre, Caloundra
Time: Doors open at 6pm with live music by popular local artist Jai bevan. Event starts at 7pm.
Registration is essential. For ages 16+ and over.
Trent Dalton's book will be available for purchase at the venue with a special book-signing session.
About Trent:
His books have sold more than 1.5 million copies in Australia alone. The critically acclaimed international and national bestseller, Boy Swallows Universe broke records to become the Australia's fastest selling debut novel. It was adapted to a smash-hit theatrical production by Queensland Theatre Company and will shortly be seen as a major Netflix series.
His second novel, All Our Shimmering Skies (HarperCollins, 2020), was a number-one national bestseller and was shortlisted for the 2021 ABIA Awards. Trent's non-fiction book Love Stories (HarperCollins, 2021) was also a number-one Australian bestseller and the winner of the 2022 Indie Book of the Year Award.
Trent is a two-time winner of a Walkley Award for Excellence in Journalism, a four-time winner of a Kennedy Award for Excellence in NSW Journalism and a four-time winner of the national News Awards Features Journalist of the Year.
About Lola in the Mirror:
Lola in the Mirror is about a girl and her mother who have been on the run from police and the monster they left in their kitchen with a knife in his throat for 16 years. They have found themselves a home inside a van with four flat tyres parked in a scrapyard by the edge of the Brisbane River and a life beyond the bullet that has her name on it.
And now that the storm clouds are rising, there is only one person who can help make her dreams come true. That person is Lola and she carries all the answers. But to find Lola, the girl with no name must first do one of the hardest things we can ever do. She must look in the mirror. Lola in the Mirror is a big, moving, blackly funny, violent, heartbreaking and beautiful novel of love, fate, life and death and all the things we see when we look in the mirror: all our past, all our present, and all our possible futures.
Sunshine Coast Libraries
Sunshine Coast Libraries are renowned for hosting some of Australia's favourite and newest writing talents so if you've missed out on tickets this time, be sure to subscribe to Libraries eNews to be the first to find out about future events.
Previous sold-out author events hosted by Sunshine Coast Libraries have featured Ash Barty, Eric Idle, Hugh Mackay, Turia Pitt, Mia Freedman, Gary Jubelin, Peter FitzSimons,
Di Morrissey, Chris Hammer and Hedley Thomas.